Dr Oz: Toughest Weight Loss Questions
Dr Oz answered our Toughest Weight Loss Questions on today's Doctor Oz Show.  Do you know why your body seems to hang on to every extra pound and you just can't seem to get rid of it?  Dr Oz, along with Dr Adrienne Youdim and Leslie Bonci (a Registered Dietitian), spoke about the Blood Type Diet, Emotional Eating, how many calories you need to eat to lose weight, how to lose fat without losing muscle, healthy snacks, how to avoid sugar cravings and tips for Menopause Weight Gain.  What was excellent about this segment is that there really was something for everyone.  I also highly recommend reading about Dr Oz's Belly Fat tips!
Dr Oz: Blood Type Diet
Wendy, a lady in Dr Oz's audience, asked him if the Blood Type Diet works.  For those of you who might not be familiar with the Blood Type Diet, the concept is that different blood types require different diets to be healthy.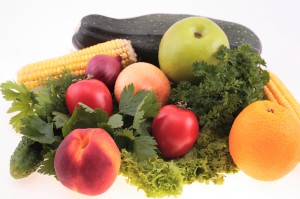 Dr Oz: Type O Blood Diet
Type O Blood which is the most common, and what Dr Oz and Wendy both have, is the oldest blood type.  So the theory is that your ancestors were from a very long time ago, and so you should only eat things that were available a long time ago like lean proteins.  There were no grains, so Type O Blood Type individuals should increase their lean proteins like chicken and fish, while eliminating grains.  Dr Adrienne Youdim said that there is no real evidence that your blood type impacts how you lose weight, and she thinks that these diets might be too restrictive and intimidating for people.  Leslie Bonci also said that the Blood Type Diet might be too exclusionary for everyone, and by eliminating certain foods you might find you are too tired to exercise.  But Dr Oz seemed in favor of giving the Blood Type Diet a shot to see if it works for you.  He said that when he follows the diet for his blood type that he definitely feels better.
Dr Oz: Type A Blood Diet
The Type A Blood is called the Agrarian, and you are supposed to eat mainly soy proteins, grains and vegetables.  My blood type is Type A, and I found this to be very interesting because I naturally tend to prefer vegetarian foods.  In fact, very rarely to I have a desire to eat any meat, chicken or fish.  Now I know that it might just be my Blood Type that makes me have vegetarian tendencies!
Dr Oz: Type B Blood Diet
The Type B Blood is called Nomadic, and low-fat dairy is fine for these individuals, but they should avoid wheat and lentils.
Have any of you tried the Blood Type Diet?  If so, how did it work for you?  Please share your thoughts below in the comment section!
Dr Oz: Emotional Eating
Dr Oz was asked by another lady in his audience what she can do to control her Emotional Eating.  She said she has always been an Emotional Eater.  She goes out for dinner when she is happy and raids her pantry when she is sad.  Leslie Bonci said that lots of people say that eating is therapeutic, but when you are sick you do not take a whole bottle of medicine.  You must think about the quantity of food you eat when you are an Emotional Eater.  Make a list of some items you want and be selective about what you decide to pick to eat.
Dr Oz: How Many Calories To Eat To Lose Weight
Doctor Oz's next question was how do you know how many calories you can eat to lose weight?  Dr Adrienne Youdim said that it depends on a person's initial weight and height.  To lose one pound, you have to burn 3500 calories.  If you reduce your intake by 500 calories a day, you should lose around one pound a week.  So in general, it is around 1200-1600 calories for a woman every day.
Dr Oz: How To Lose Fat Without Losing Muscle
Cathy asked Dr Oz for tips on how to lose fat without losing muscle.  Dr Youdim said that fad diets tend to make you lose muscle mass, which decreases your metabolism so that you have to eat less to not gain weight.  Exercise can help boost your metabolism though.  Cardio is great for increasing your heart rate, but don't forget to do strength training as well.  Also, it has been shown that you need to get adequate protein on a diet when you lose weight to help maintain muscle mass.  Aim to eat 70-80 grams of protein every day.  Leslie Bonci said that protein should be a part of every single in order to help you feel more full between meals and to maintain your muscle mass.
Dr Oz: How To Control Snacking
Dr Oz was asked how to control snacking.  Leslie Bonci said that snacks mean different things to different people.  To one person, a bag of pretzels is a snack, but instead, you should have a Mini Meal as a snack.  Prepare a Mini Meal that requires using a utensil, because that will slow you down and make you more mindful of what you eat.  For example, a snack could be yogurt with fruit in it, a bowl of soup or a salad.
Dr Oz: Sugar Cravings
Tammy told Doctor Oz that she loves sugar, wants it all the time and craves it when she does not have it.  Leslie Bonci said that people crave sugar because of their tastebuds and because we get pleasure from it.  Most of the time, people eat sugar and fat together or sugar and salt at the same time.  Often, when you crave sugar it is because you are eating very little throughout the rest of the day.
Dr Oz said that his weakness is for chocolate covered nuts.  But once he eats a few of them, he rinses his mouth with eater and drinks a glass of water because otherwise the lingering taste in his mouth becomes addictive.  What a great idea!
Dr Oz: Menopause Diet
Maryann said that she went through Menopause and has been gaining weight ever since, even though now she is even healthier than she used to be.  She goes on the treadmill for 45 minutes a day and walks at lunch.  She tracks what she eats and only eats healthy foods.  Dr Youdim said that the real answer for Menopause Weight Loss is to do lifestyle cahnges.  You have to limit your intake and increase your activity.  If it is not working, you might need to decrease your intake even more and do extra exercise, especially strength training exercise.
Leslie Bonci said that she should start to look at a plate in a whole new way.  If you take an 8″ plate, you should fill most of it with vegetables.  Then protein should be a much smaller component, and the grain should be even less.  You also want to have a similar plate with vegetables / fruits, grain and protein for all three meals.  You need protein, even at breakfast, and you should try to get your first meal in within an hour of waking up.